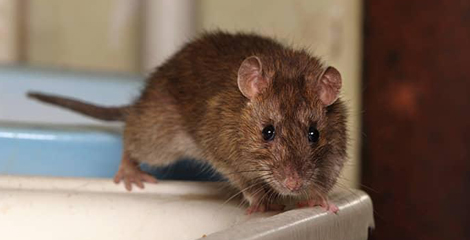 Want an effective solution to prevent mice or rats from your home or office? Come to us. At Pro Wildlife's Brantford Wildlife Removal Service, we have a team of experts who know how to prevent these pesky critters from your property quickly. Mouse and rat infestation can lead to serious health problems, so it is vital to deal with the issue as soon as possible. Our professionals will exterminate rats and mice to ensure you have a clean and healthy surrounding.
Damages Caused by Mice & Rats Infestation
Mice and rats can cause immense damage to your property. They can chew on just about anything including plumbing pipes, electrical wires, insulation and more. They are always in search of warm environments where they can find plenty of food. They generally nest in walls, attics, chimneys etc. Getting rid of these rodents must be your top priority.
Common Signs of Rat & Mice Infestation
Capsule shaped feces
Crawling or scrambling noises from the attics
Chewed food
Nests in garages
Weird marks on walls, wooden or plastic surfaces
Burrows in the garden
Signs of nests in garage, or utility box
Rat/mice carcasses
Rat and Mice Control Tips
Doors and windows must be tightly fit
Cover the vents with heavy gauge wires
Make sure to keep your garbage bins covered
Prevent food sources such as scraps or pet food
Seal all the cracks and holes to prevent their entry
Keep your home or office organized and clutter-free
Why Hire Us?
Rats and mice are not easy to get rid of. They are dangerous and wild. Their bite can lead to serious health issues. If you think you have a rodent infestation in your home, call us immediately. We implement an effective solution to prevent these pests permanently from your property. When you call us, we will reach your place fully equipped to resolve your pest issue. Our experienced and skilled exterminators know how to get the job done right the first time.
Rely on us for removing rodents from your property in Brantford.