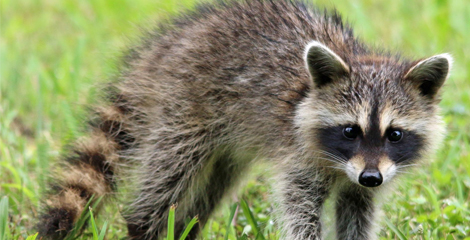 Have you been hearing weird noises in the walls or attic of your home or business in Brantford? If yes, you might be having raccoon in your property. At Pro Wildlife's Brantford Wildlife Removal Service ​, we have a team of experts who know how to prevent raccoons from your home or office safely and efficiently. We implement safe and humane raccoon removal solutions in Brantford, ON. With many years of experience and knowledge, we are well-aware of their behavior and life-cycle. We make sure to prevent them from your property without causing any damage to your property.
Warning Signs of a Raccoon Intrusion
Noises in the Attic at Night
Droppings or Urine Around the Property
Scampering and Scratching Noises Behind Walls
Disturbed Trash Cans
Growls, Chirps & Cries Coming from Behind Walls
Damaged Walls, Roof & Siding
Health risks of raccoons living in the attic:
Raccoons can spread rabies.
They can infect your pets with the distemper mimics rabies.
Roundworm parasites & egg spores are found in the droppings of raccoons, which are extremely dangerous to humans and pets.
They also host various diseases and lice & fleas etc.
What separates us in wildlife removal than the rest?
Our professionals are committed to offering reliable and durable raccoon removal solutions.
Our wildlife removal approach is humane in nature.
Our raccoon removal technicians in Brantford will complete the job quickly and efficiently.
We provide comprehensive wildlife removal services to both residential and commercial clients.
Our wildlife removal services are affordable and professional.
Our knowledgeable technicians will walk you through the entire process and provide you with an upfront estimate. Once the animal is removed, we will perform the minor repair jobs, if required. With us you get peace of mind knowing that your property is in safe and professionals hands.
Call us today to get rid of raccoons quickly.