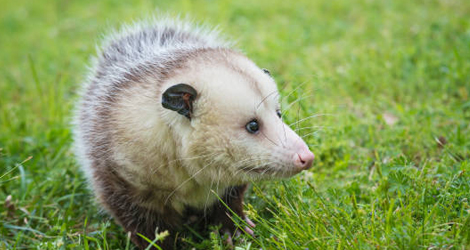 At Pro Wildlife's Brantford Wildlife Removal Service, we provide safe, professional and humane opossum removal and exclusion services. If you think there is an opossum or a family of opossums living under your deck or shed, we are here to provide you with effective and dependable solutions. We will keep them away from your property and also ensure there is no future invasion. Opossums are omnivores and can feed on almost anything.
Opossums are great at gaining access to your home through any hole or construction gap. They damage the property by chewing on electrical wires, insulation etc. Their urine and droppings can lead to various diseases. That's why it is important to get rid of them as soon as you find them. Our experience allows us to use the most advanced techniques to prevent these invaders in a timely and safe manner.
Opossum Removal, Trapping & Control Services
Opossums are fearless and intelligent wildlife animals. They can easily find their way into your property and create a mess. It is advisable to call our professionals for immediate and dependable solutions. We make sure to remove the animals without causing any damage to your property. The most common opossum problems include:
Opossums living in the attic or on the roof
Opossums living under deck, porch, or patio
Dead opossum on property
Opossums feeding on pet food or bird seed
Opossum presence is alarming to pets
How to Get Rid of Opossum?
No DIY can help you get rid of these pesky animals as they don't respond to repellents. It is necessary to contact professional wildlife removal service in Brantford, ON to relocate them safely. Our experts will look for their potential entry points and seal them to make sure they don't come back.
Call our experts today to know more about our Opossum Removal & Control Services.